1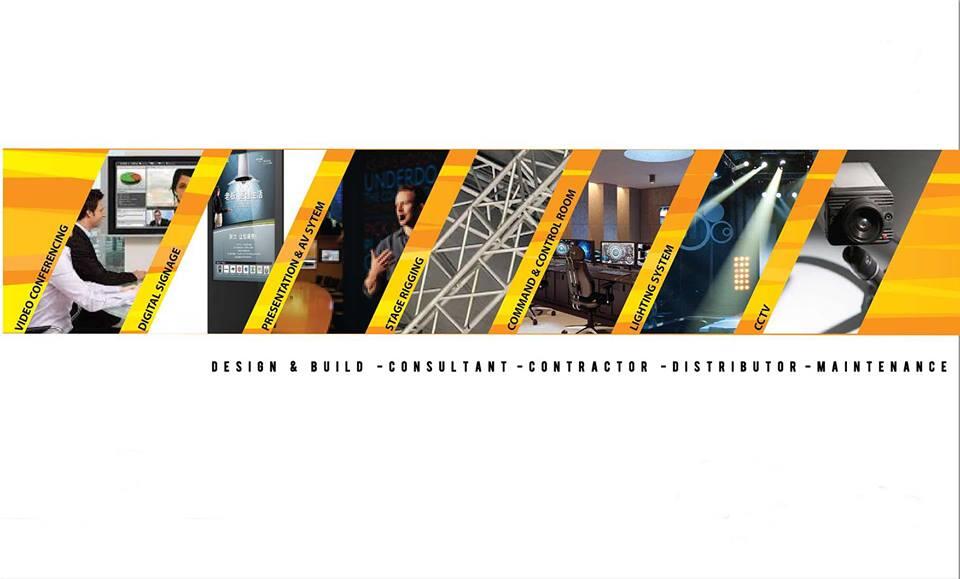 A Glimpse About
PT Albeta Sukses Mandiri
Albeta is a System Integrator Company which has been working in audio, visual, lighting, and control system. Our Services including System design, Supply, Build the system, and maintenance.
We have been in the business since 1997 and we are growing till today doing projects within Indonesia and neighboring countries as well. Our experience for 18 years enable us to give you the best solution for you.
Innovation is our veins, we are keeping up with the latest technology and answer the challenge of our growing community.
We want to be able to become a trusted company because that is the key of success and we want to hold the value at our utmost effort.
Our Hope is for you to be get the best result and improvement in your business productivity, We are your solution!
1. Audio & Video Conferece
Audio Conference System – Bosch / Televic
Wireless Audio Conference System – Bosch / Televic
Point to Point Conference System – by Avaya / Lifesize / Polycom
Multi Conference Unit (Recording, Point to Multipoint Conference up to 250 concurrent user, Multi Platform Conference
Professional DSP for larger Conference Room with AEC - Biamp
2. Professional Sound System
Microphones – Handheld, Gooseneck, Headset , Clip on Microphones – EV, Shure , Senheisser
Digital Mixer – Soundcraft, Midas, Allen&Heath
Analog Mixer – Soundcraft, Allen&Heath, Midas
DSP – Loudspeaker Management – EV
Effect – Compressor/limiter, Gate, Reverb, Delay , EQ, Crossover – DBX, Rane
In ear monitor system - Aviom
Amplifier – EV (High Impedance Amplifier (70/100 V ), Low Impedance Amplifier (8 ohm))
Speaker (Portable Active Speaker, Satellite / Ceiling Speaker / pendant/ outdoor (BGM Application), High Performance Ground Stack Speaker / floor monitor, Line Array System
3. Visual Presentation System
Large Venue Projector – Christie , Panasonic , NEC
Multimedia Projector – Panasonic, NEC , Epson
Interactive Projector - Panasonic
LFD ( Large Format Display ) Monitor – Samsung , Philips
LCD Video Wall Systems – Philips
LED Video Wall – Belfast (Indoor & Outdoor)
Signal Switching and distribution – Extron , Kramer, AMX, Albeta (Cuanbo)
Switcher, splitter, matrix switcher, extender (Cuanbo), Converter
Video Wall Processor – Nexus DCX
Live Production Video Mixer – Edirol, Datavideo, Ross
Professional Camera System – Sony PTZ, Sony Handheld Camera
Professional Tally Intercom – Datavideo
4. Digital Signage
Personal Digital Signage – Samsung , ViewSonic
Crowd attraction Digital Signage (Large Format Display, Video Wall, Mozaic Video Wall, Micro-Tiles, Touch Screen)
Networked Embedded Signage Player
Touch Screen Kiosk - information
5. Motorized Stage Rigging
Customized Rigging System for Hotel (Bonfiglioli (Italy), Rotor (China))
Motorized Chain Block
In-Line Motorized Rigging System
Box Truss Lifting Bracket
Integrated PLC Control System (Schneider Electric, Siemens)
6. Command and Control Room
LCD Video Wall System - Philips
DLP-LED Cube System - Christie
Video Wall Processor - Nexus
Audio Conference – Bosch, Biamp, EV
Video Conference - Avaya
Signal Switching and Distribution
Control System Automation
7. Lightning System
Architectural Lighting System (Centralized Dimmer System – Dynalite & In-Room Electronic Dimmer – Lutron Graphic eye)
Stage Lighting System (Moving Head System – Wash, Beam, Profile, PAR Light, Wash RGB Light, Strobo, Hazer Machine, Mirror Ball, LED Strip Digital, Effect – 02, CO2, Smoke , Hazer, Pyrotechnic, Mini Brute, Fresnel, Sky Light, Lighting Controller - Martin Light Jockey, Lighting Production Software - Pandora
8. CCTV System
Analog Dome Camera
PTZ Camera
Vandal Proof Camera
Analog DVR
IP Camera
NVR (Network Video Recorder)
For further information, contact us at:
JAKARTA:
[email protected]
(021) 5809908 / 5818414
BALI:
[email protected]
(0361) 8947439
Be friends with us on:
Facebook
PT Albeta Sukses Mandiri
Twitter
@albeta_jakarta
Instagram
albeta_jakarta
Google+
Albeta Sukses Mandiri
www.albeta.co.id
Your Trusted Audio Visual Partner